How I edit my photos using my smartphone.
Hey Tribe Hey!
This is a post that I could not wait to do! I wanted to get this post out as soon as possible, because I do get a lot of questions about how I edit my photos using my smartphone. Since I'm asked on the regular, I figured why not post it up on my blog so that when you need a refresher you can come on here and take what you need! So let's begin my beautiful Tribe!
What do I use to edit?
Honestly there are so many editing apps out there, that it can get super overwhelming. At one point I had more than ten editing apps on my phone,TEN! After a few trial and errors, I finally found some of the best editing apps ( in my opinion) that definitely make editing a breeze!
Below I'm listing my top three favourite apps that I think you should DEFINITELY download ASAP if you don't have them already! I have also listed them in order of how I edit my photos in order to guide you guys a bit better.
1. Afterlight
2. VSCOcam
3. Facetune 2
LET'S GET EDITING!
I upload my photo into Afterlight.I bring my brightness up to +23 and my contrast up to +23. and that's the only thing I do in Afterlight.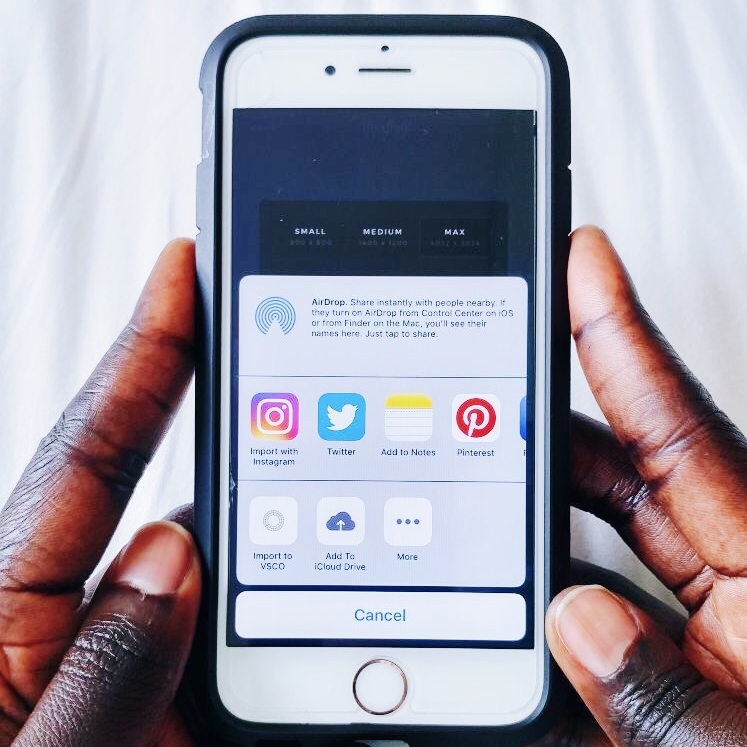 I import my photo into VSCO and VSCO provides you with multiple filters. I usually only stick to these four, HB1,HB2,A5,M3 and the no filter option. For this post I'm adding no filter to my photo and working with exposure, contrast, saturation, temperature and tint.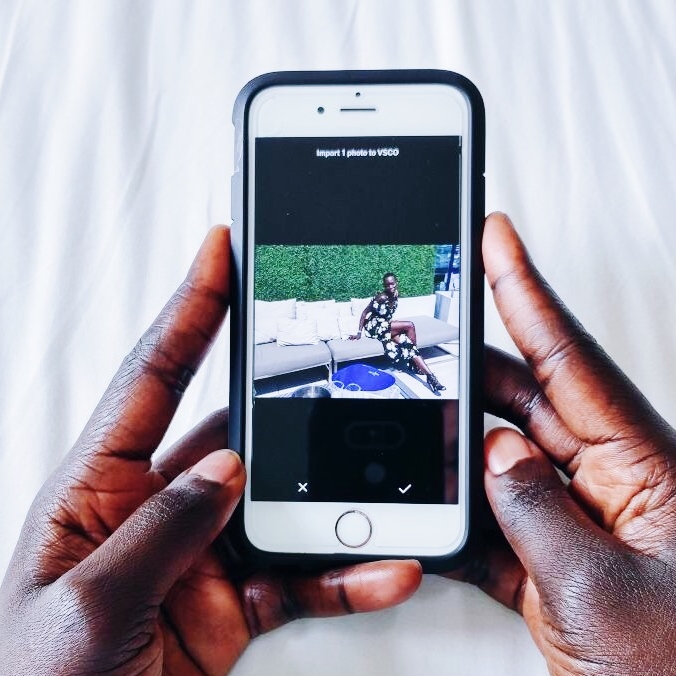 below are the next steps I use to edit my photos in VSCO before importing to FACETUNE 2.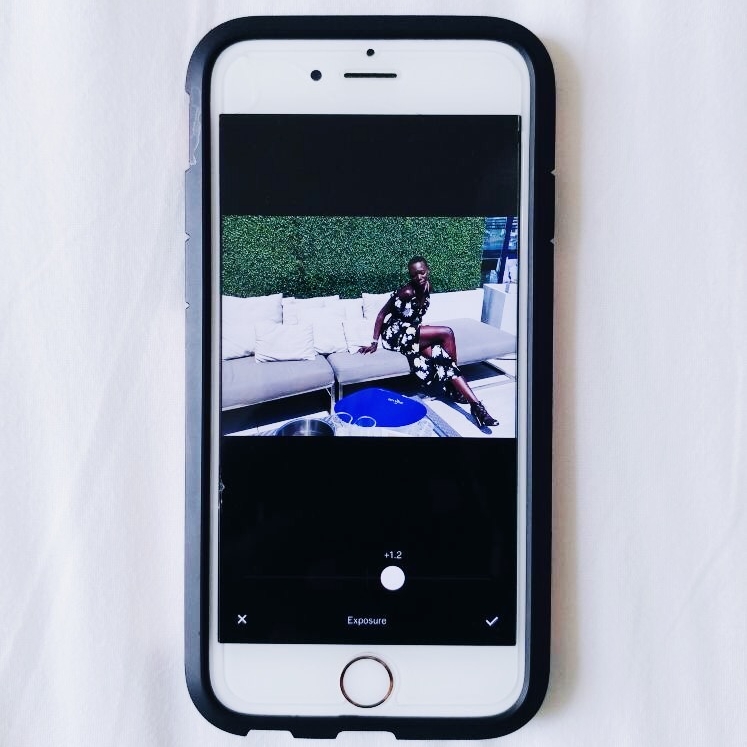 I bring my exposure up to +1.2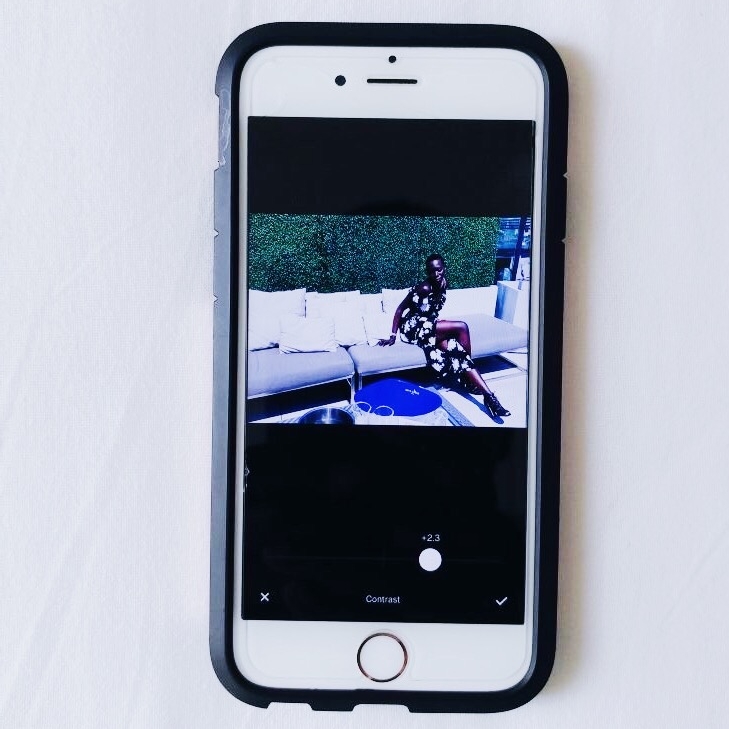 I bring my contrast up to +2.3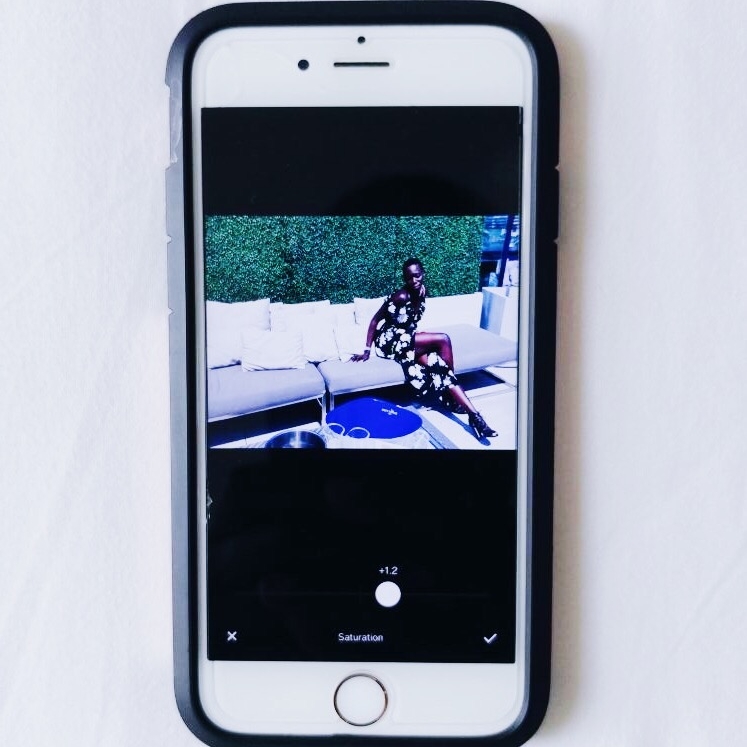 I bring my saturation up to +1.2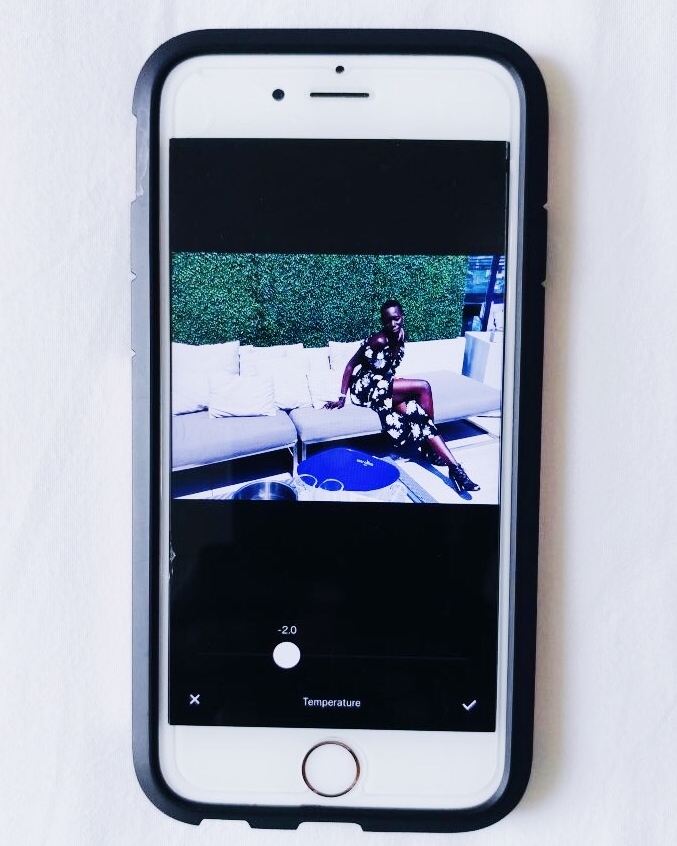 I lower my temperature down to- 2.0
I bring my Tint up to +1.6
AND FINALLY The Magic Touch
I save my edited photo from VSCO onto my camrea roll and from there I import the photo to FaceTune2. This app is by far my FAVOURITE app of them all. You may have noticed most of my photos have bright white backgrounds and I love it like that. I went ahead and whiten the sofa cushions which added a bright,white and clean look to my photo and whiten any white surfaces that looked a bit too creamy.I don't usually use any of the other tools besides the whitening tool, I'll sometimes use the detailing tool when I want a particular part of the photo to stand out. and that's IT!
I hope this post was helpful and I'm so happy I finally got around to sharing how I edit my personal photos. Keep in mind that because I am darker,the way I edit might not work for you if you're on the lighter end, but hopefully you were still able to learn something new and have enjoyed the post!
Thank you all so much for reading!
xo Lily